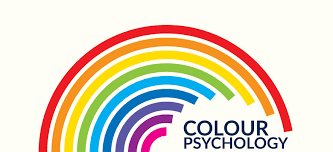 CREATING THE PERFECT COLOUR PALETTE FOR YOUR HOME
Colour, the non-verbal language, is of huge importance to not only every element of design but of life in general. In this workshop 'a brief introduction into colour psychology' will look at all topics from the basics of the colour wheel to the effects of each colour on our personality.
Not everyone sees colour the same and this workshop will give you the confidence to understand why you make choices when choosing colours for living, whether it be for personal care, hair, make-up, fashion, food and interiors.
CONTENT
– colour wheel
– types of colour schemes & harmonies
– breakdown of each colour
– effects of each colour
– hints & tips on choosing colours
WHO IS IT AIMED AT
This workshop is ideal for anyone who has an interest in colour and is looking to find out more about the power of colour and how to create the perfect colour palette for their interior. Leave with the confidence to choose colour and understand why you are doing so.
ABOUT THE TRAINER
Adele started in grapics over 20 years ago which led her into Marketing before she setup her own business in graphics and colour. She continued her studies in interior design but focused heavily on colour which led her to study colour psychology. She has works as a consultant with Colourtrend and runs a digital printers with her husband focusing on high impact branding.
DETAILS
How Long: 3.5 hour workshop from 10am to 1.30pm
When: Thursday 15th November 2018
Where: 4 Marine Terrace, Dun Laoghaire, Co Dublin, A96 RC03
Cost: €100 per person, includes handouts, a colour wheel & refeshements
Booking: https://www.eventbrite.ie/e/a-brief-introduction-to-colour-psychology-tickets-51645411817
Please bring along a photos on your phone or iPad of an existing room you are planning on decorating. During the workshop you can work on pulling a scheme together for this space with our guidance.
Discount on fabrics & accessories on the day of workshop – minimum 10%