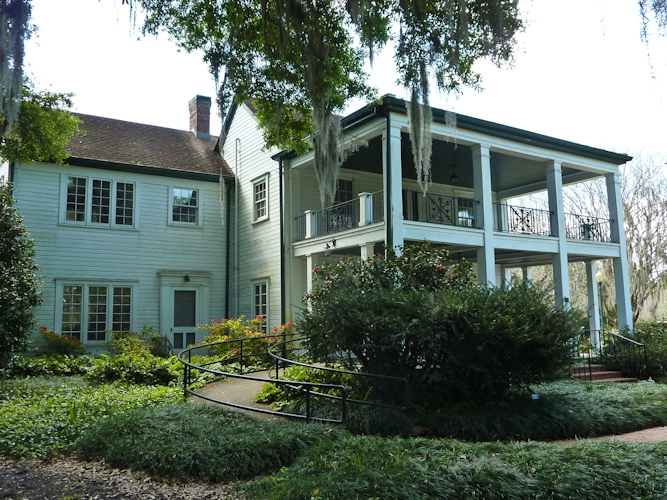 Welcome to my first blog post. We take a look at an 'old' historic house in Orlando, Florida.
Taking time out from the theme parks we visited Leu House and Gardens. The house was originally built 1888 as a 5 room farmhouse. It was sold a number of times until Harry P. Leu purchased the house and 40 acres of gardens in 1936 for $40,000.
Harry and his wife Mary Jane renovated the house adding plumbing and electricity. The Leus traveled extensively and brought back plants and seeds for the garden. In 1961 they very generously deeded the house and gardens to the City of Orlando.
Some photos of the interiors. Even though the temperatures outside soared into the high 90s it remained cool inside.